April 29, 2022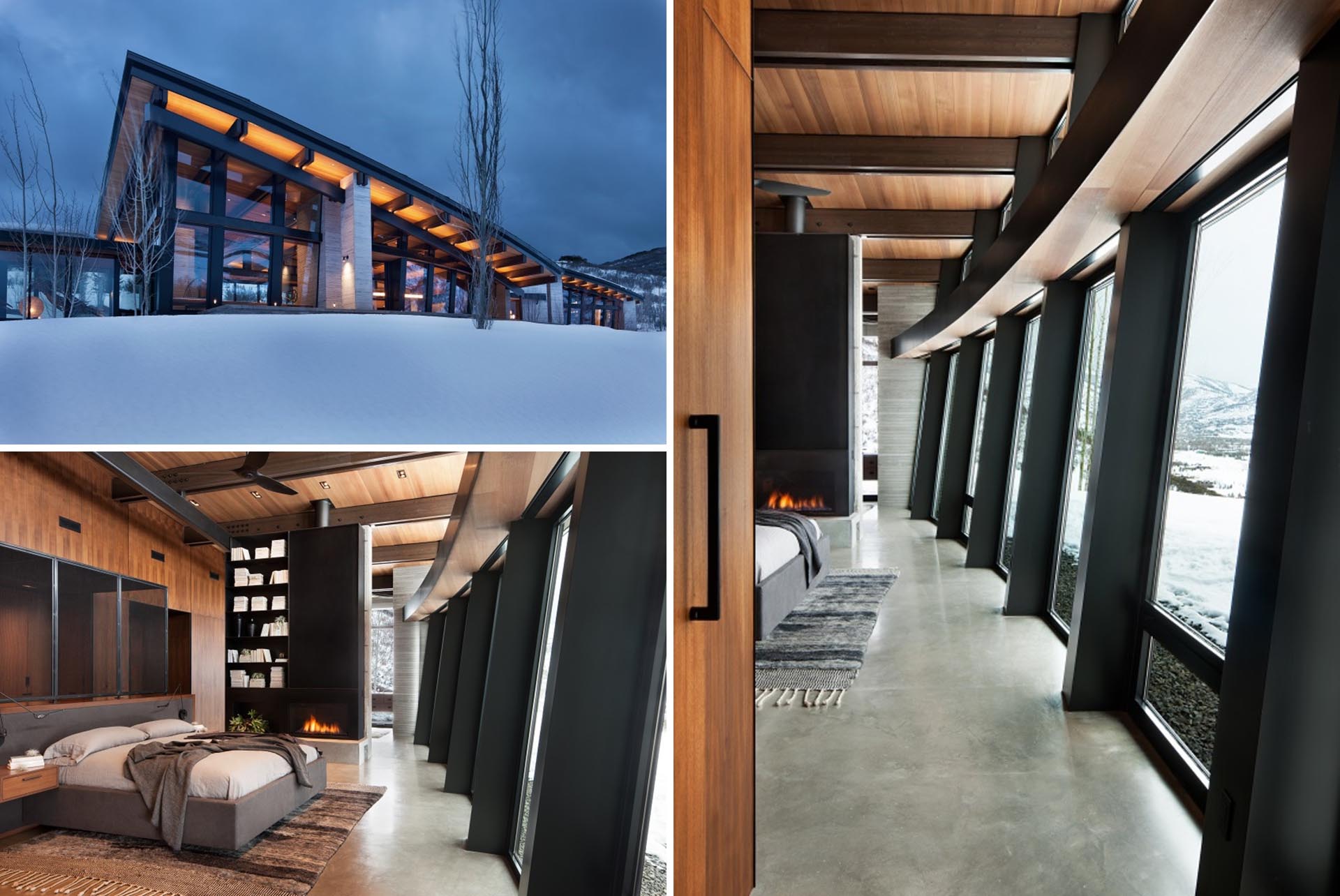 RKD Architects have shared with us a house they've designed in Park City, Utah, that's made up of three pods, each with a curved, outward-leaning window wall.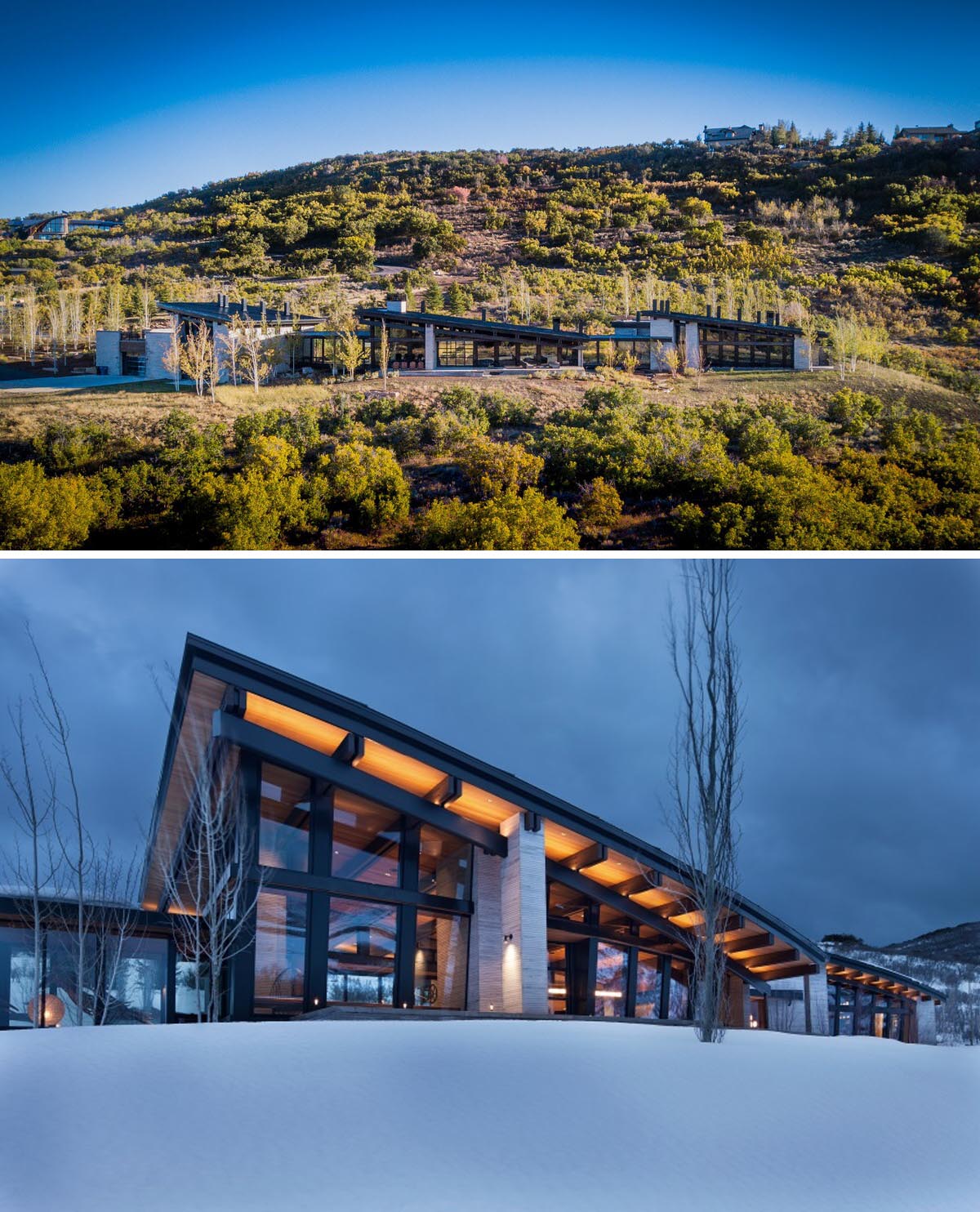 The home, surrounded by the Wasatch Mountain Range, includes a variety of natural materials such as cut limestone walls and wood beams.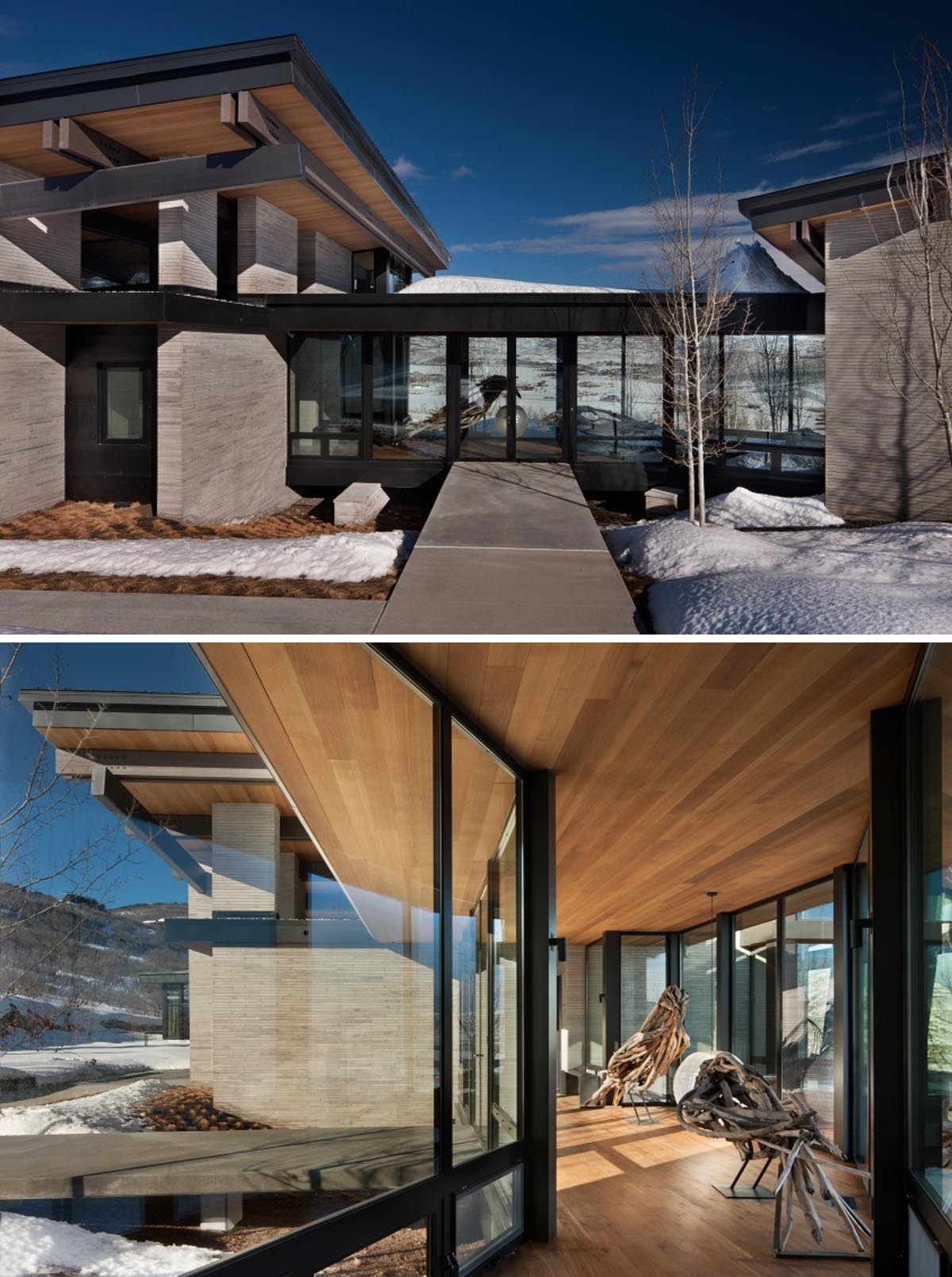 Stepping inside the home, the outward-leaning glass walls are immediately visible and draw the occupants to the ranchland views.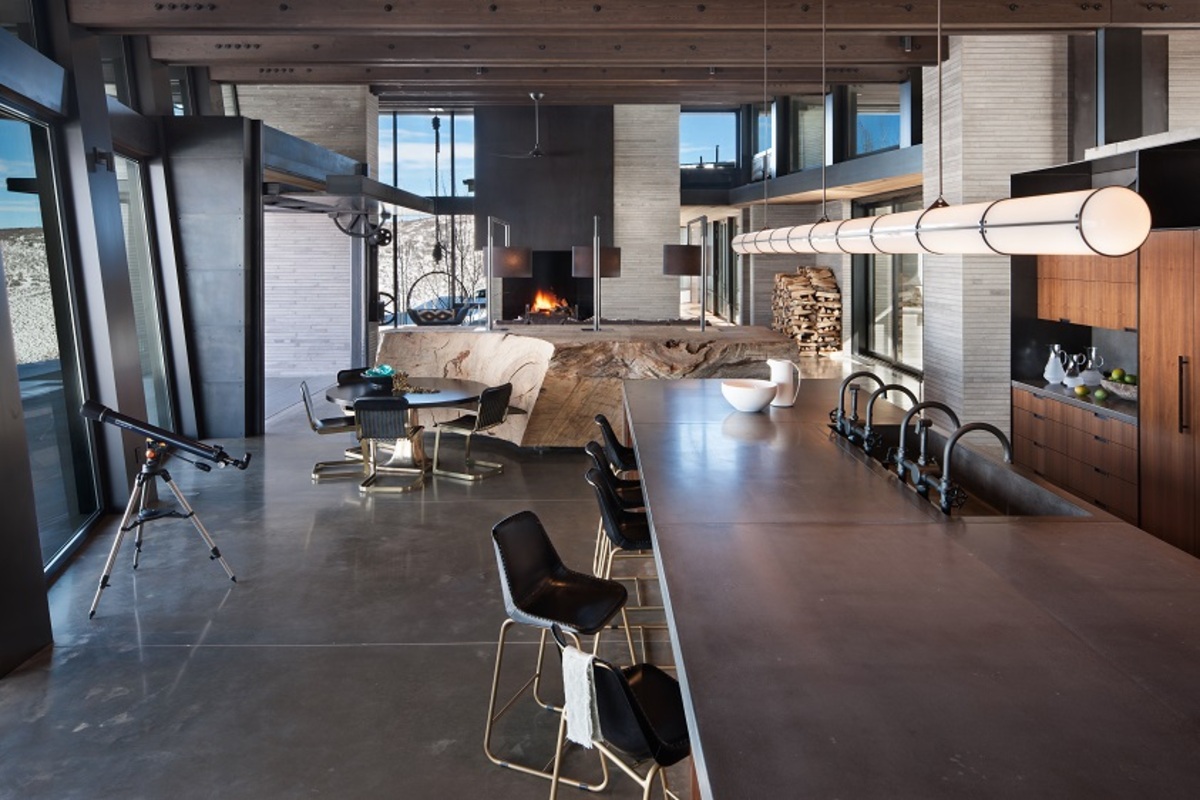 The main social areas of the house are open plan, with the kitchen, dining area, and living room all focused on the views. In the living room, concrete floors complement the concrete hearth of the fireplace, while a hanging chair and bench along the windows creates additional seating.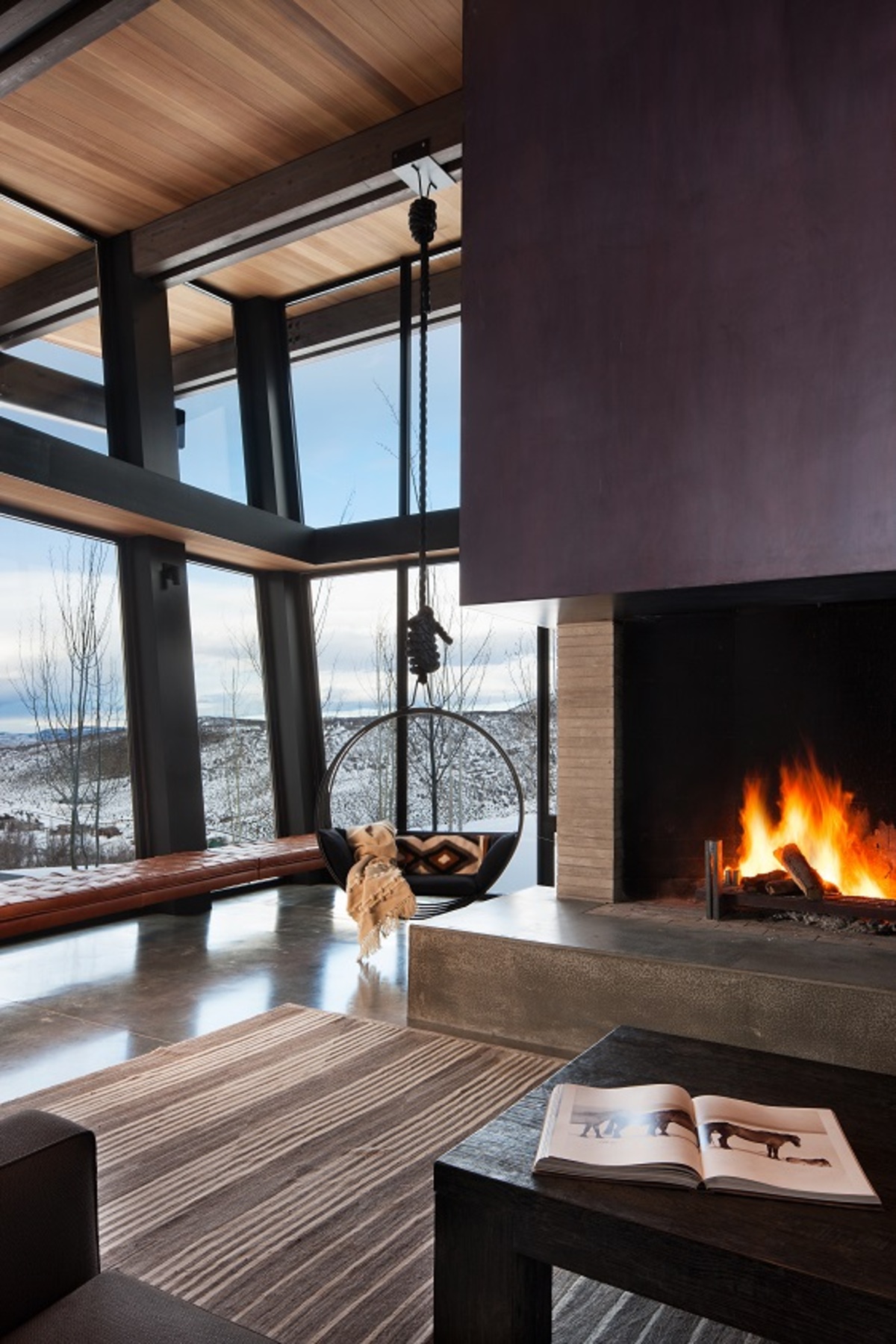 In another room, a fireplace with a black surround draws the eye up to the high ceilings and exposed wood beams. Sliding glass doors open the interior to the outdoors.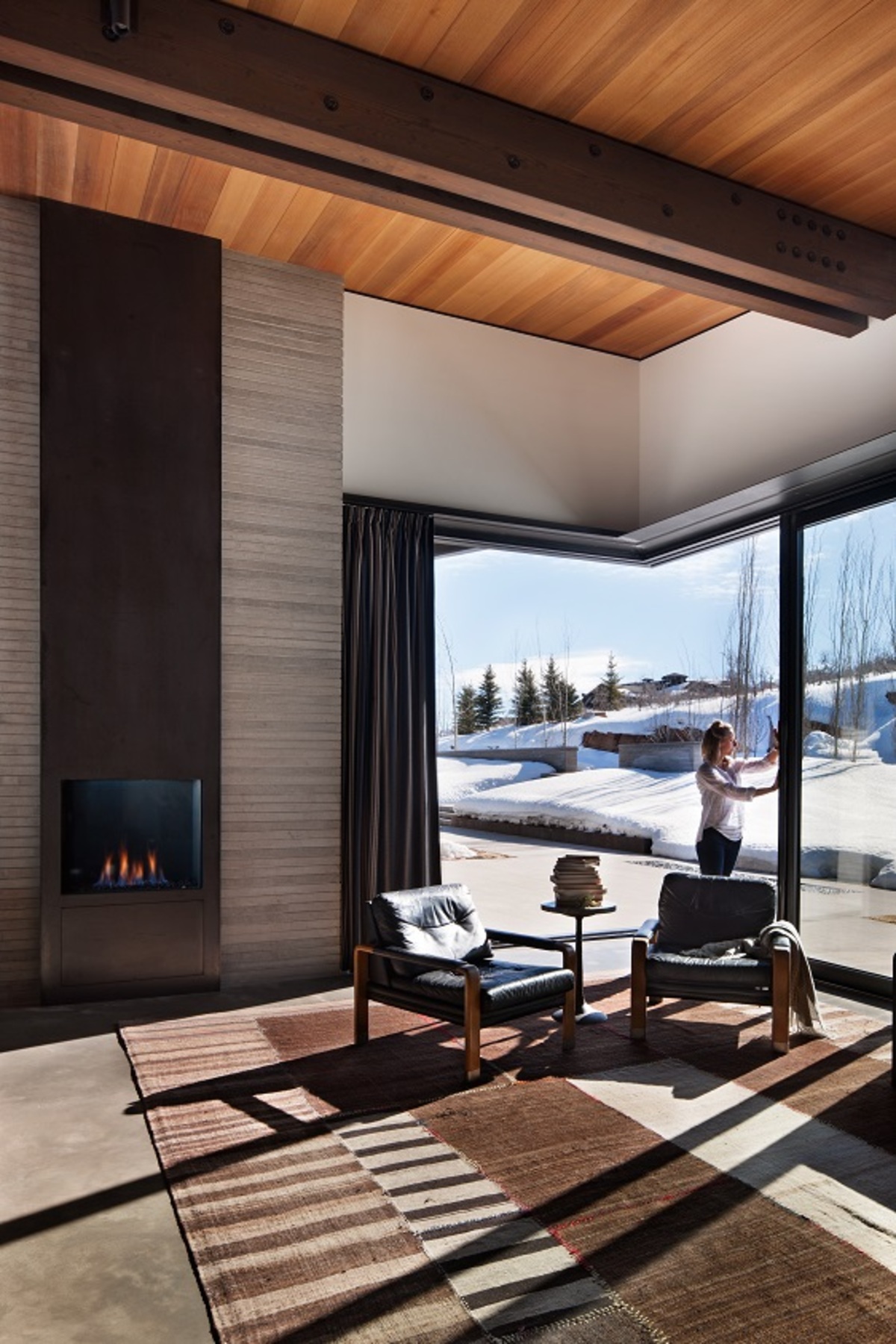 The house also includes an outdoor dining and BBQ area that's covered by the sloping roof. Nearby there's a sitting area, a fireplace, and a yard.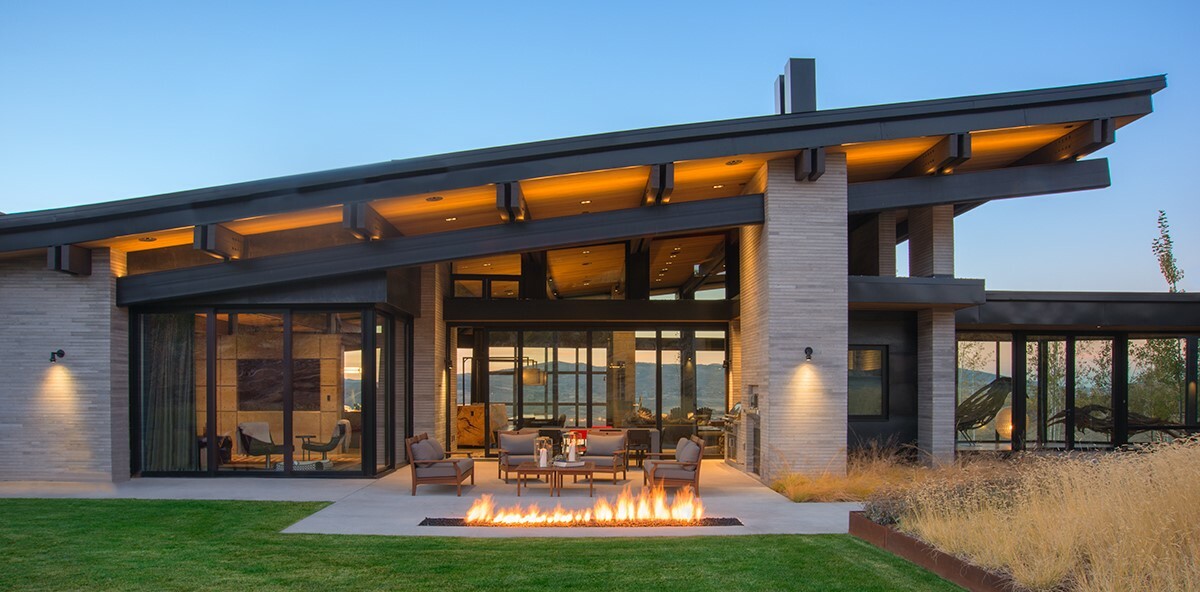 Back inside, we see a hallway lined with glass walls also has a ceiling and floor lined with wood.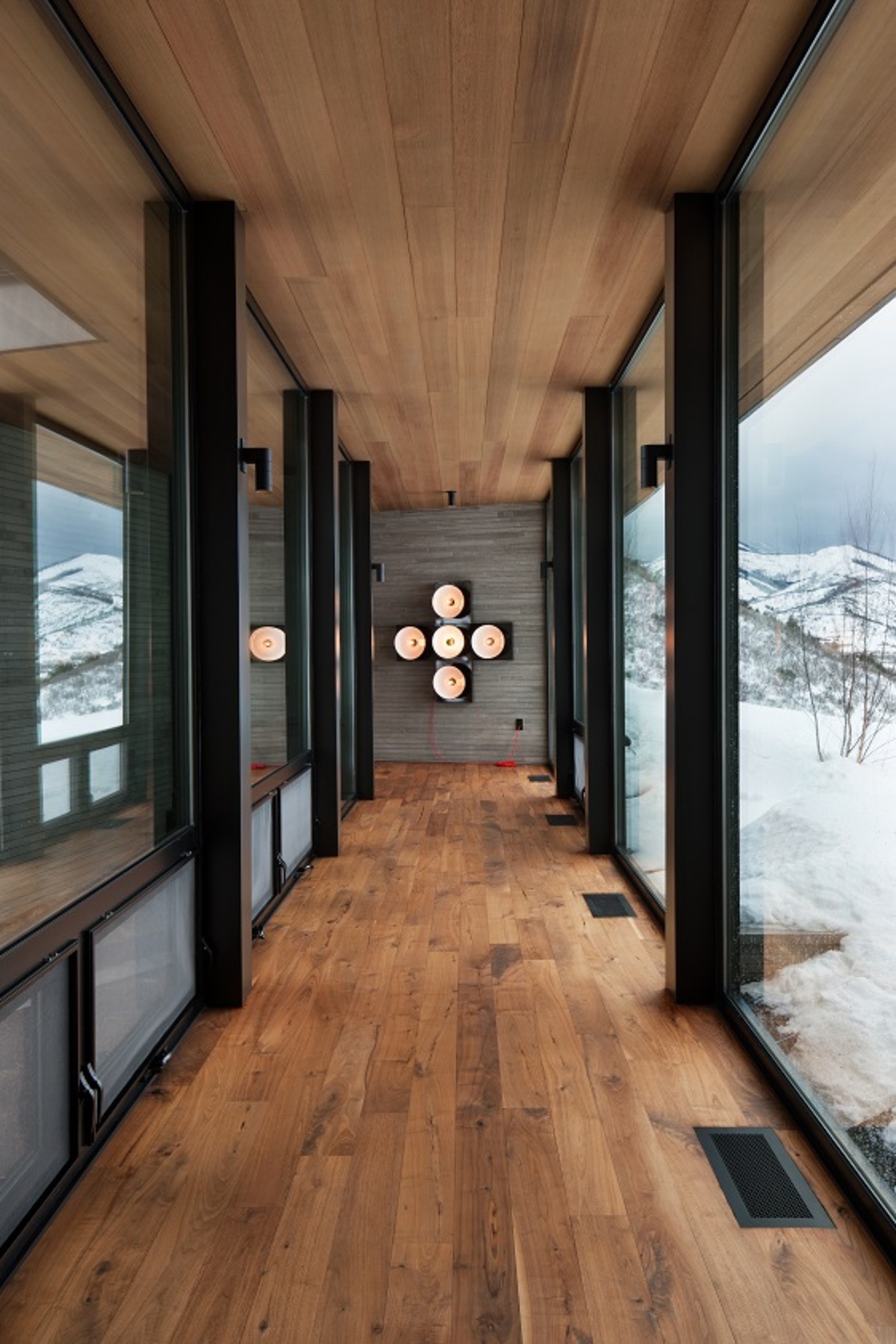 The outward-leaning windows are especially visible in one of the bedrooms as soon as you enter.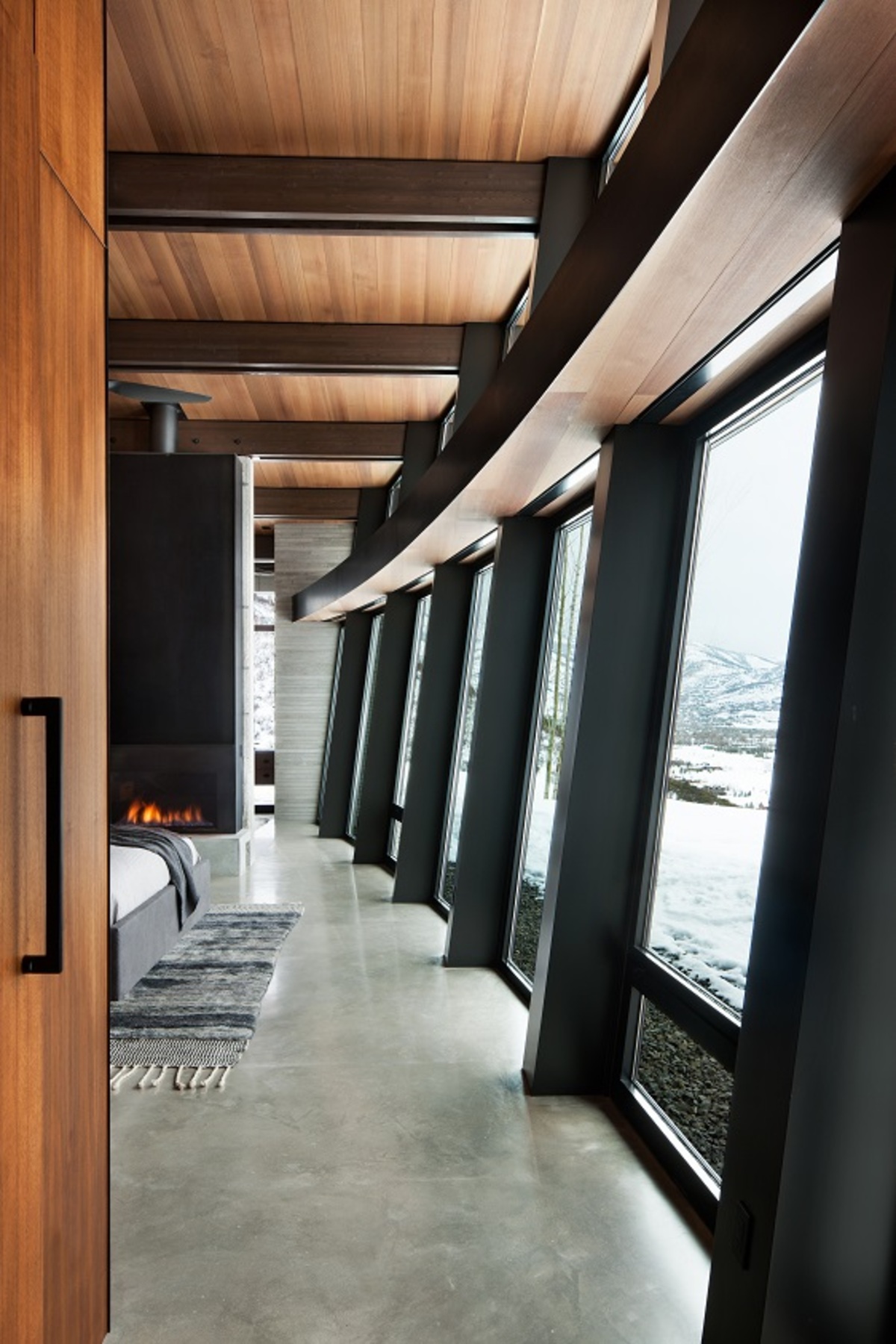 The exposed steel structure of the home complements the black fireplace and bookshelf.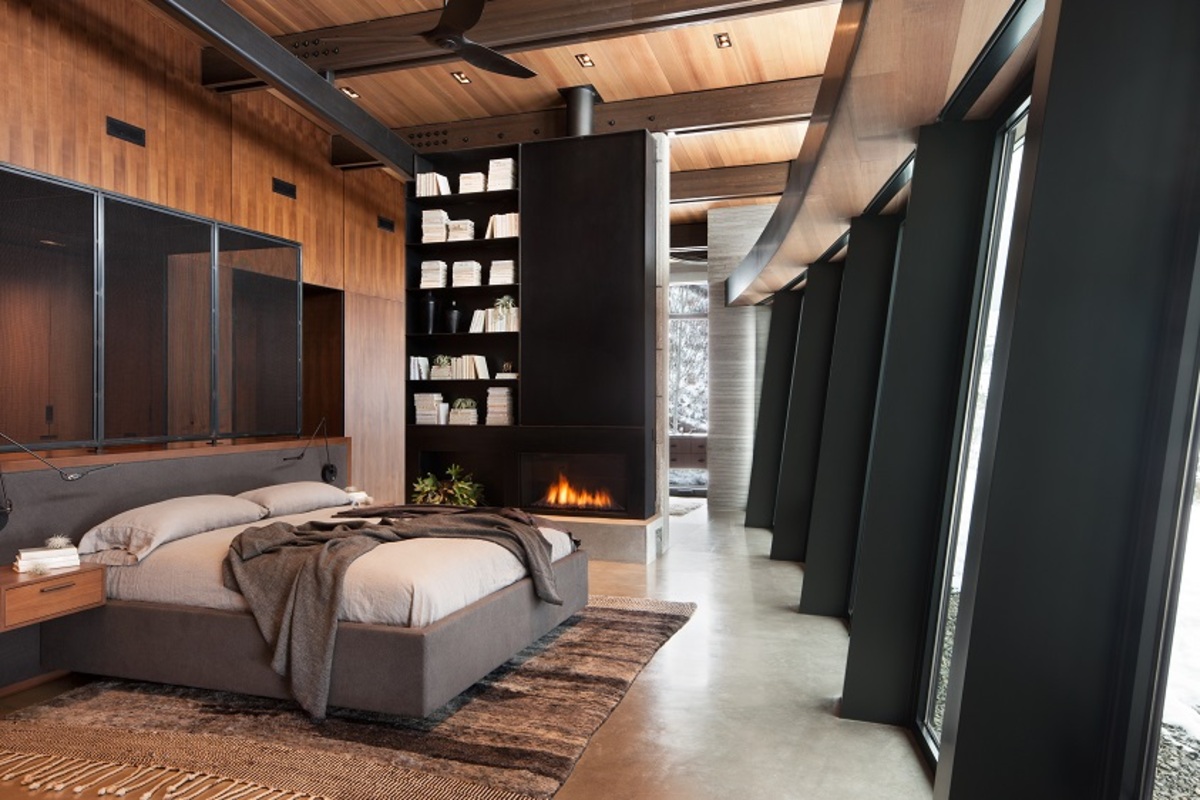 The bed has been positioned in the middle of the room, with the headboard also acting as a dresser.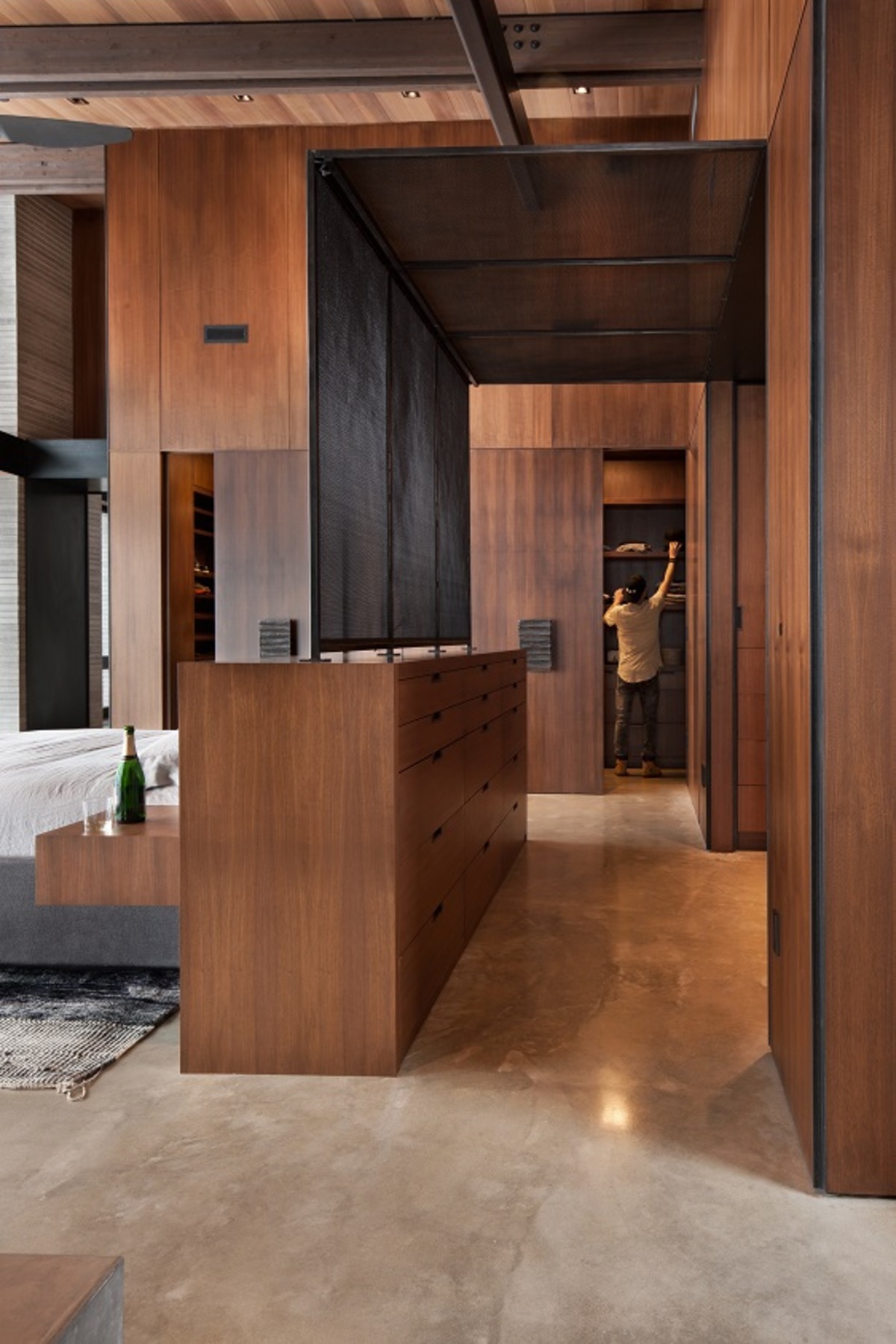 In one of the bathrooms, there's a floating wood and concrete vanity that's been positioned in front of the large window, maximizing the views.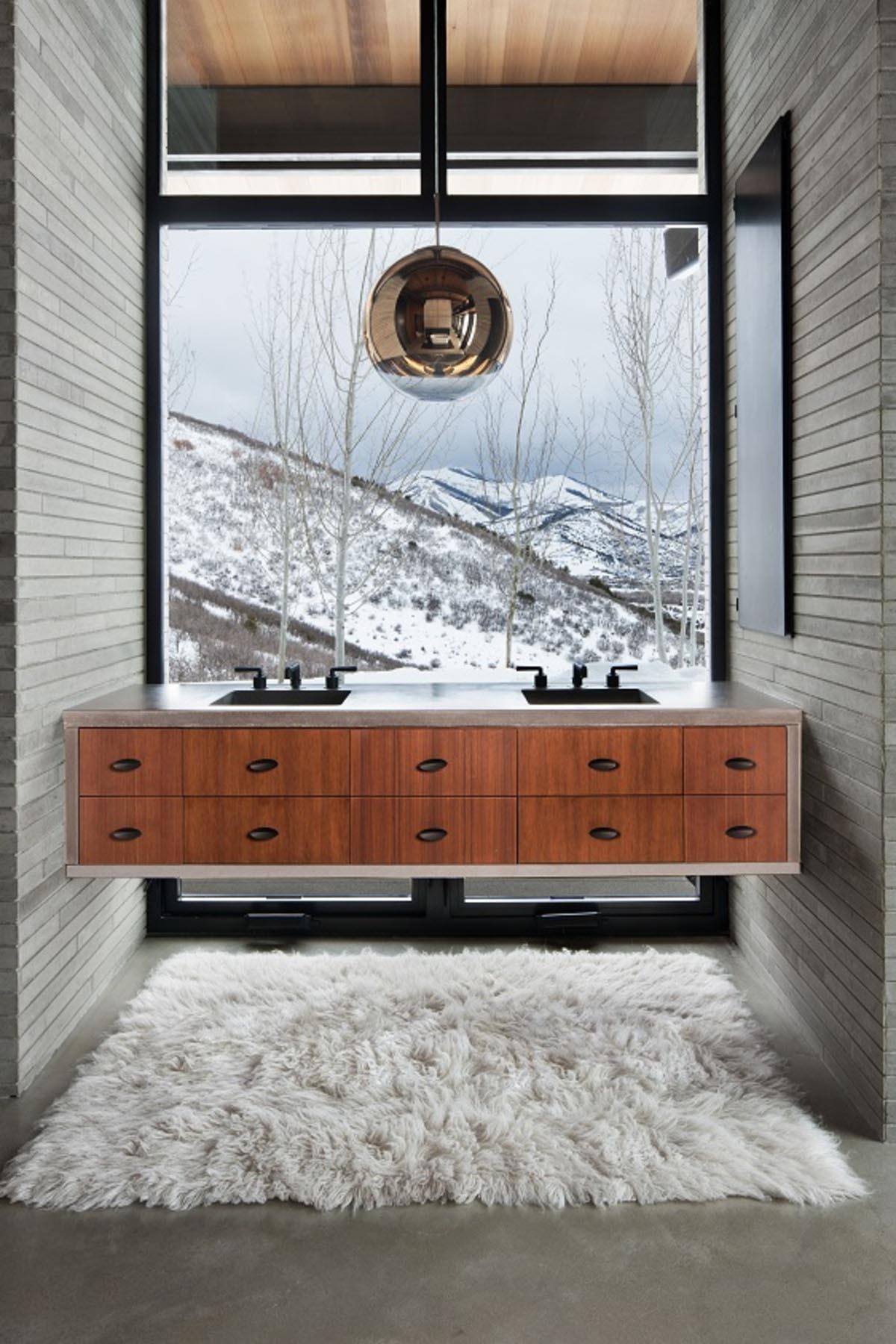 Here's a look at the site plan that shows the layout of the home and the three connected pods.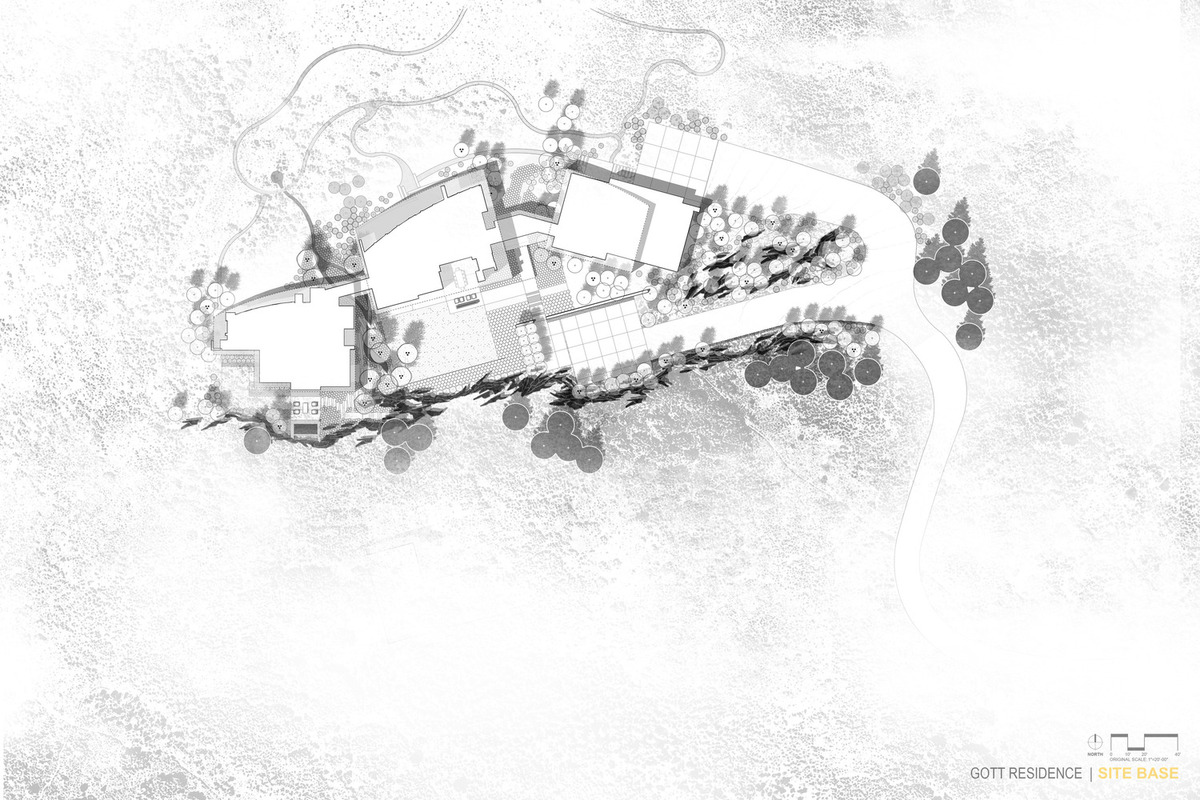 Photography by David O. Marlow | Architect: RKD Architects | General Contractor: GoWest Development | Interior Design: Erin Martin Design | Lighting Design: David Craige | Timber and Steel Structure: Spearhead Timberworks | Decorative Steel: Innovative Iron | Landscape Design: Design Workshop