We continue to discover beautiful new tiny houses for you. Today we will introduce you to the 'World's Most Gorgeus Black Line Cottage', suitable for the minimalist life of your dreams.
The idea of ​​living in a tiny house might sound good. It must be a good thing to minimize our lives and get rid of the excess around us. For this reason, people's demands for these houses are increasing day by day.
At the same time, these houses can be located anywhere. Every place where we can feel happy; by the sea, by the lake, in the forest, among the trees, etc.
BLACK LINE COTTAGE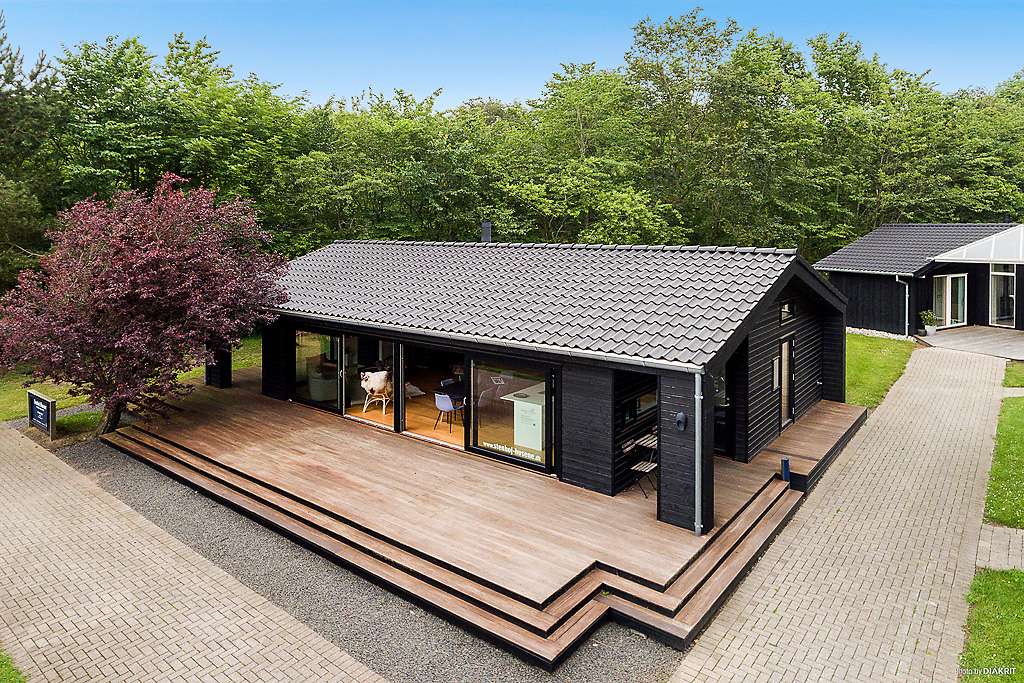 This gorgeous little house is a house manufactured by Stenhøj Husene Firm, a firm in Denmark. The company has many different models of houses. These houses vary in size from 69 m2 to 111 m2.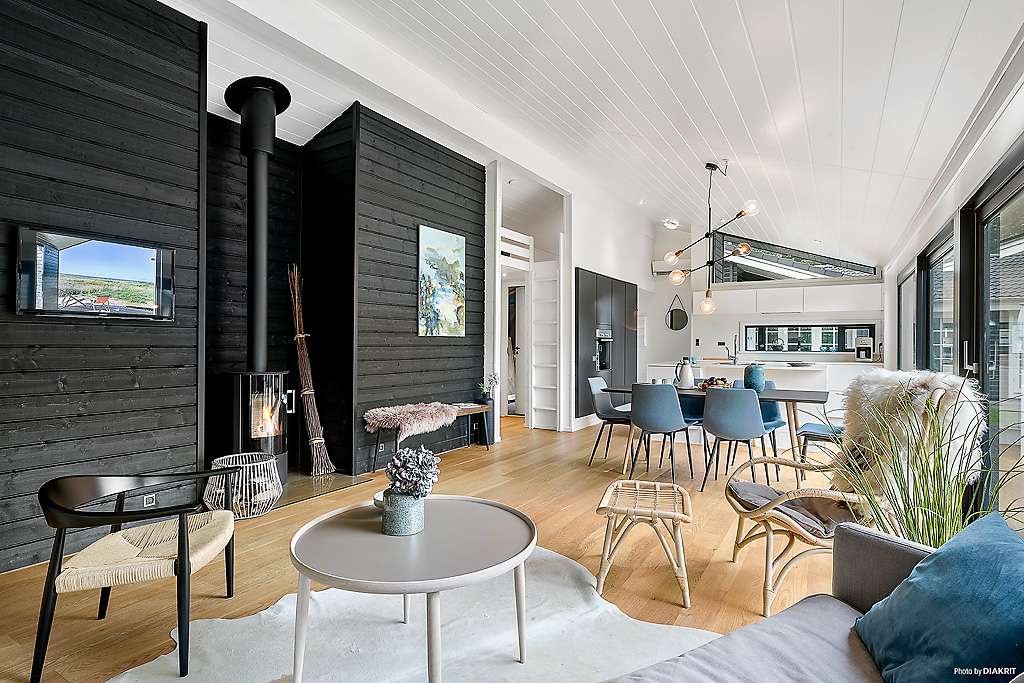 The house is designed with functional and modernist features, with black and white surfaces. The use of contrasting colors has added a different atmosphere to the house.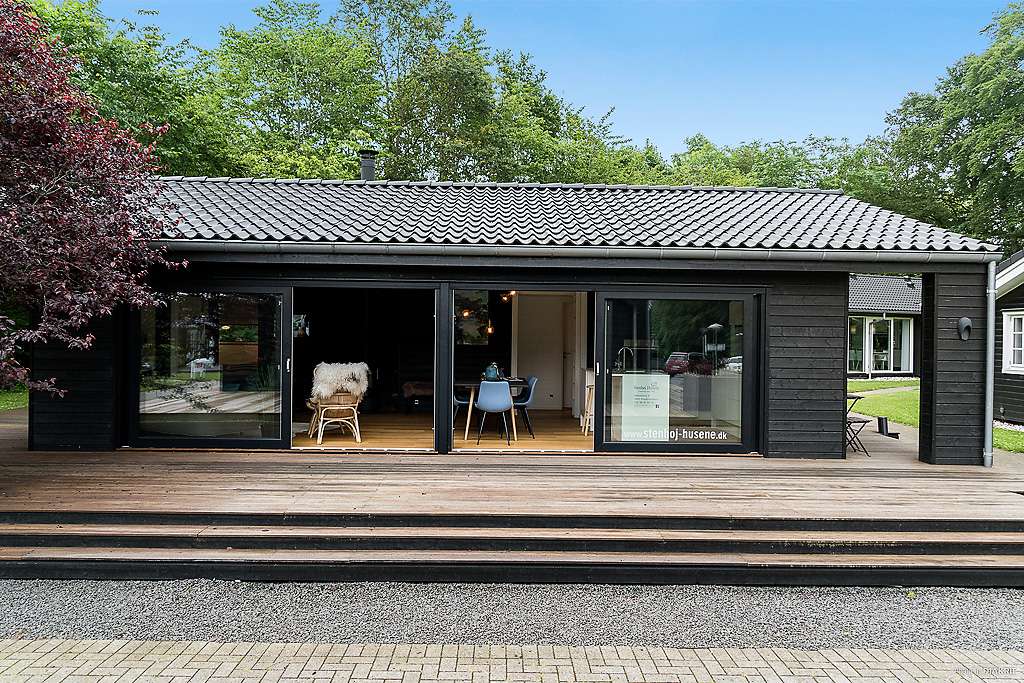 Since the front deck area of ​​the house is quite large, it offers a comfortable life outdoors.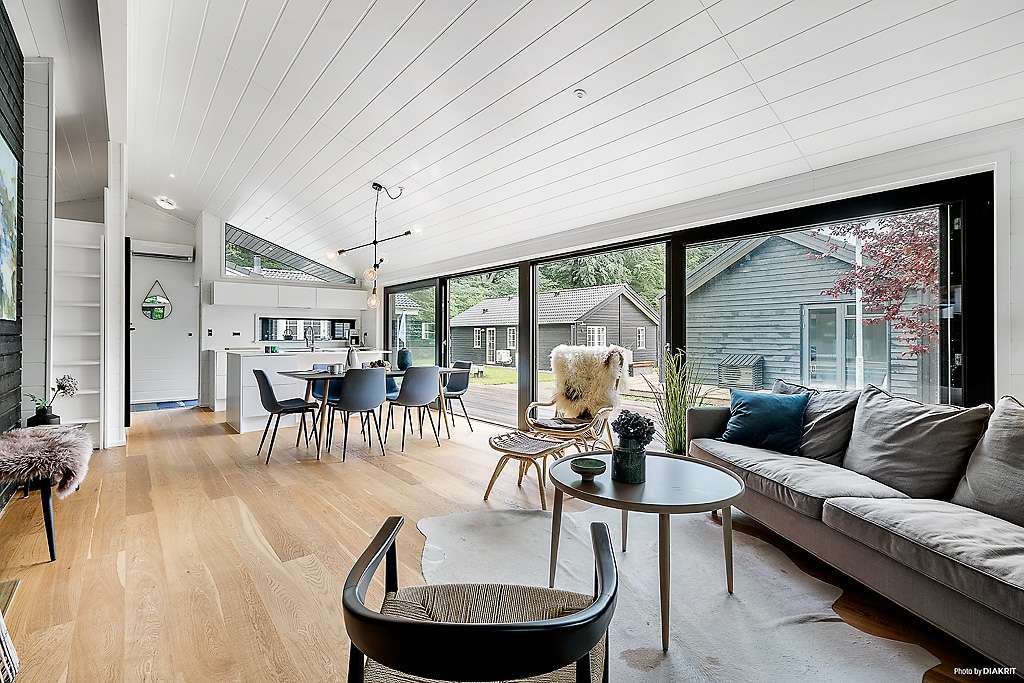 When we enter the interior of the house, we encounter one of the most beautiful examples of modern design. Preferring white color on the walls gives the feeling of a spacious living space in the house. At the same time, it offers the opportunity to watch the view in the best way with its large windows.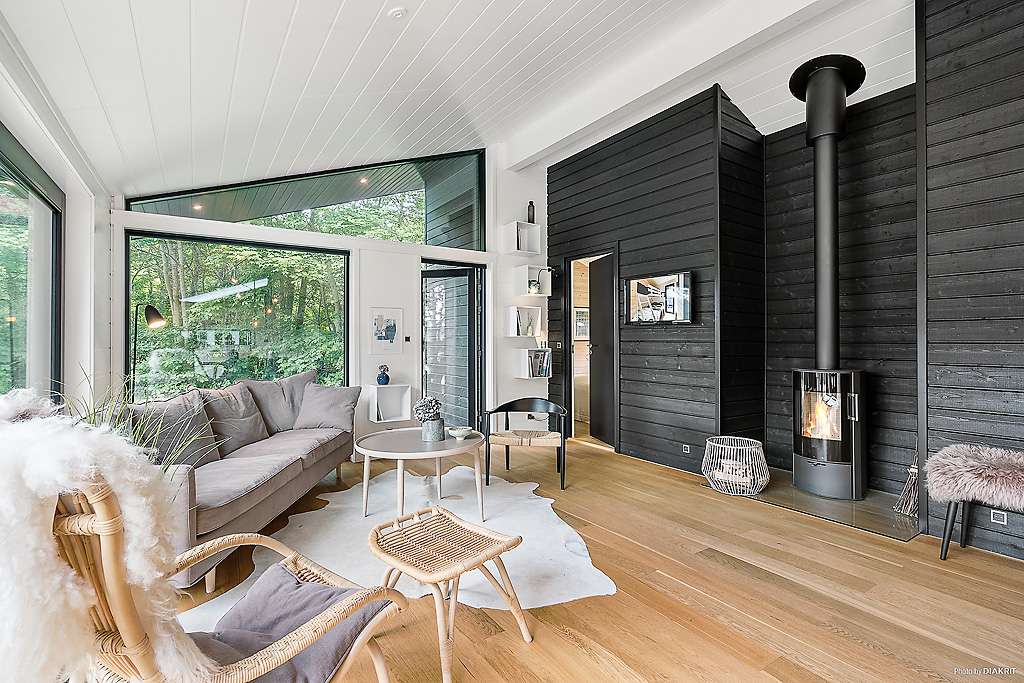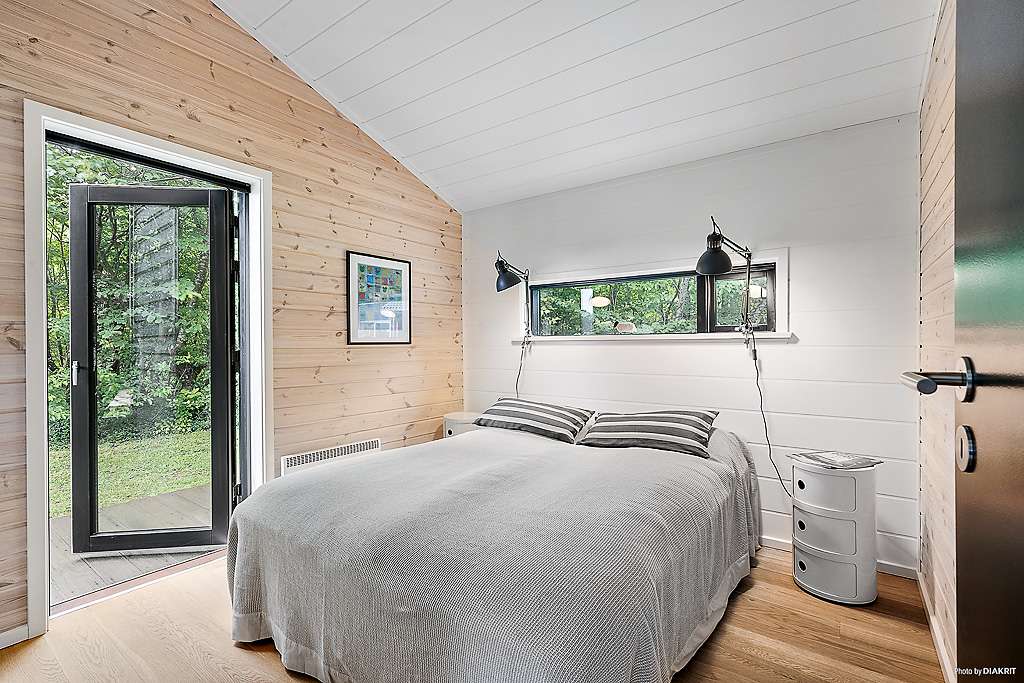 The main living area of ​​the house has a cozy living room and kitchen. The sitting area looks very peaceful with comfortable armchairs and a fireplace. The kitchen looks very stylish with beautiful furniture. There is also a dining table opposite the kitchen. In the back are the bedrooms and bathroom.