A kitten tried to "hug" himself when he was found outside a house. Now, he gives other cats and kittens endless affection.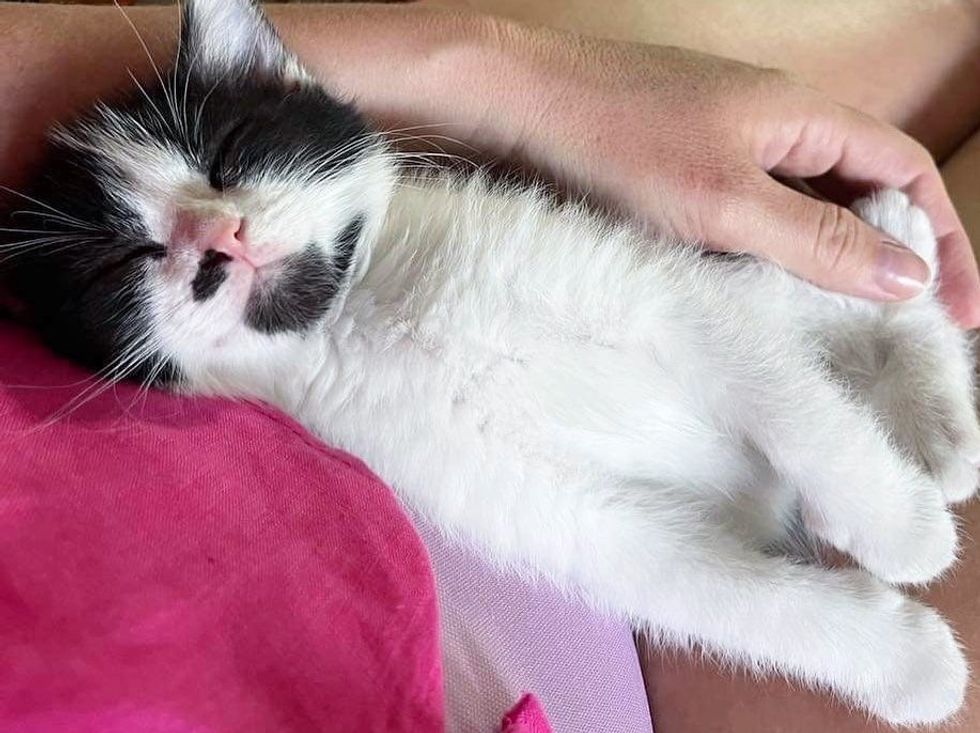 @comrescuemontreal
A kind family who had rescued and assisted many neighborhood strays, found a tiny black and white kitten outside their home all alone.
His cat mother had left him and his littermates and never returned, and he ended up being the sole survivor. When the family saw him, he was curled up into a "hug", trying to keep himself comforted.
They scooped him up and brought him inside to keep him out of harm's way. At a few weeks old, the kitten was so weary that he could barely keep his eyes open.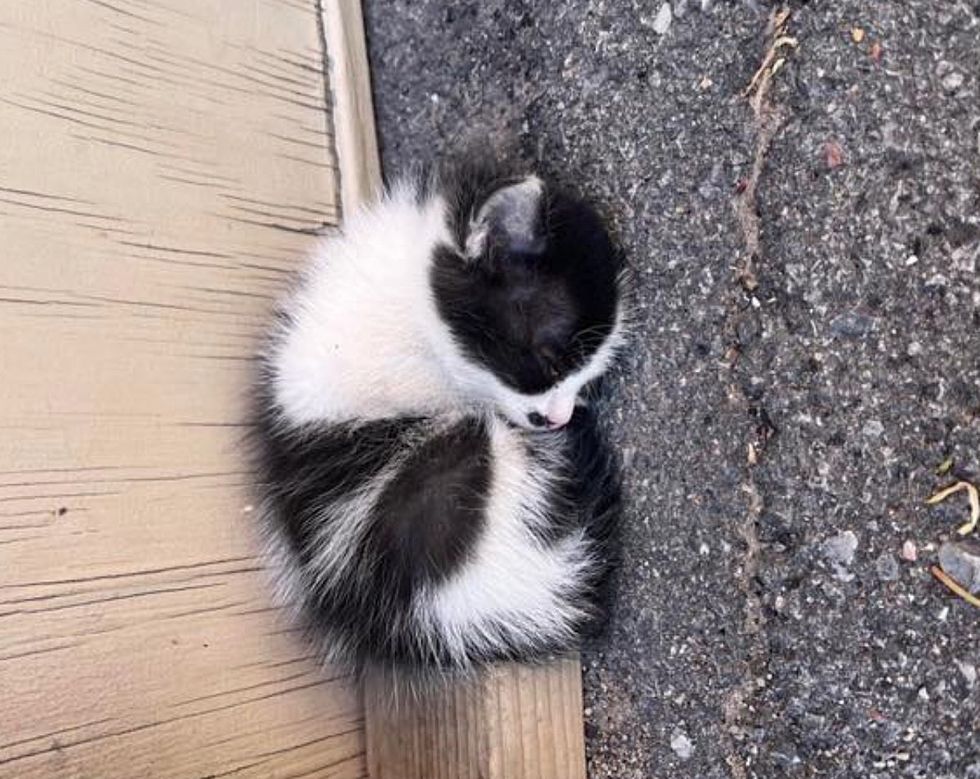 The kitten was found curled up into a ball outside a house@comrescuemontreal
The family reached out to their local rescue group, Chatons Orphelins Montreal, and hoped to get the little one the care he needed to thrive.
"He was just skin and bones, his stomach was swollen from parasites, and he had an eye infection, but the little guy had a lot of fight in him," the rescue shared with Love Meow.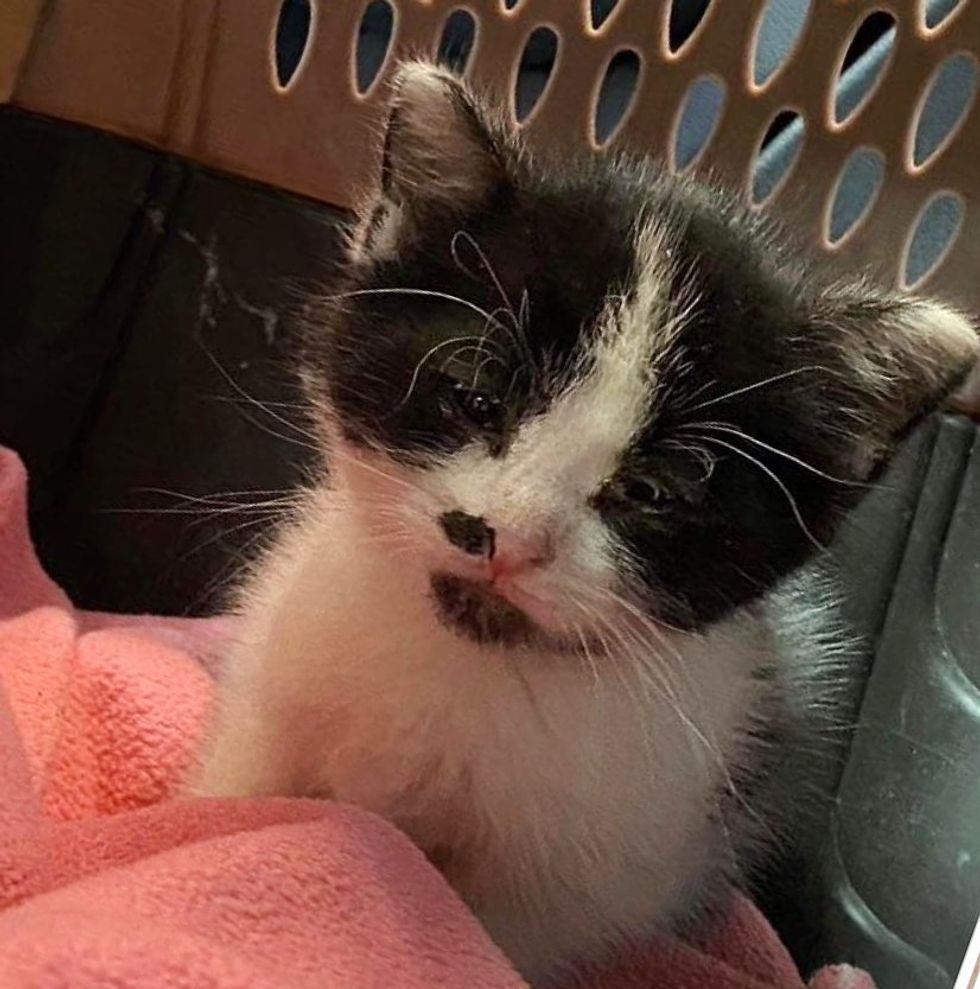 He was sickly and needed a lot of TLC@comrescuemontreal
The kitten named Tiluky needed to be assisted to eat at first, but after a few tries and some food in his belly, he had enough strength to suckle on a bottle or lap up the food on his own.
With a comfy nest and plenty of TLC, he bounced back on his paws and looked around his surroundings with bright eyes. He regained his voracious appetite, started to put on weight and even grew a rotund belly.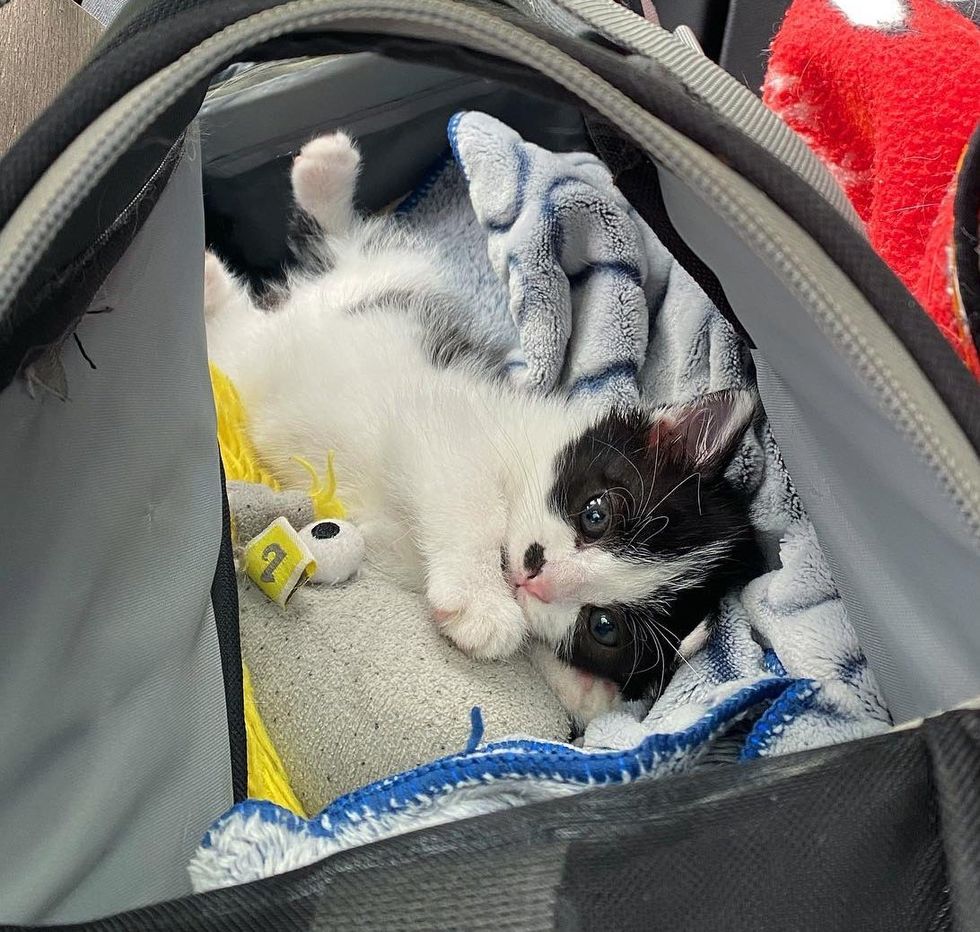 With a foster home and great care, he made a full recovery@comrescuemontreal
When he met the resident cat at his foster home, he instantly fawned all over her. He followed her around the house and nuzzled into her when they settled in for a nap.
He was over the moon when he nestled with another cat or kitten. Their soothing heartbeats and rumbling purrs comforted him – a testament that he was no longer alone.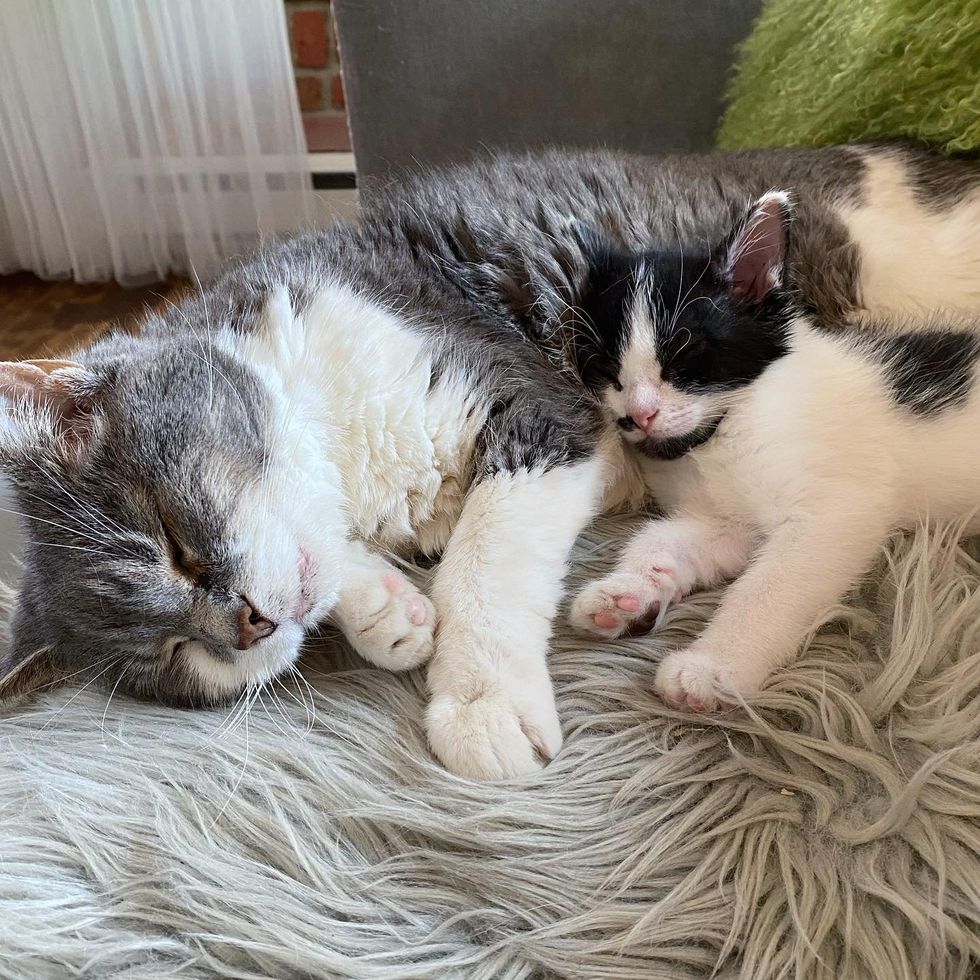 Tiluky adores the resident cat@comrescuemontreal
From that point on, the kitten had a new motto – no one should be alone. He began going around the house giving people, other cats and even dogs all the affection he could supply.
When he played, he turned into a ball of energy, but as soon as his foster mom came in, he'd walk between her legs, brushing against her with his tail, vying for her attention.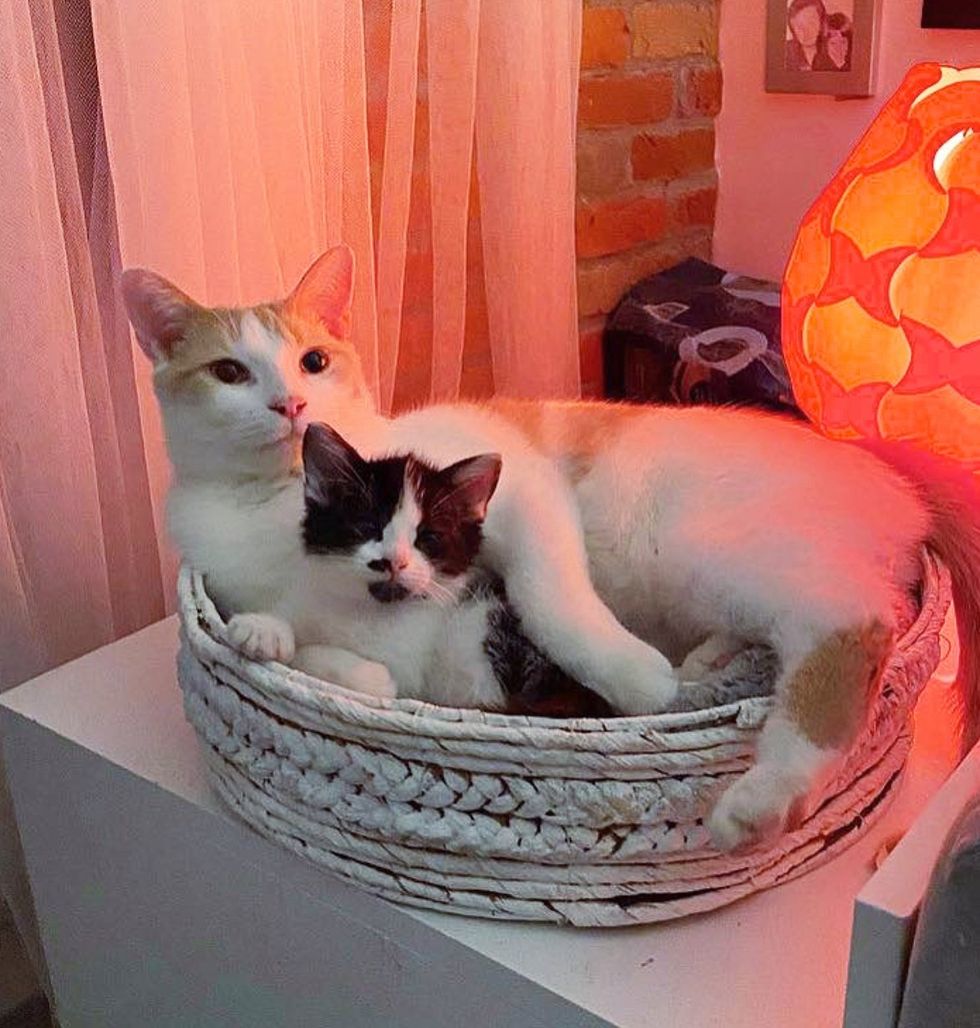 He became friends with an older foster kitty by squeezing himself in his bed@comrescuemontreal
With the introduction to other foster kittens of similar age, Tiluky learned to play appropriately and hone his feline prowess.
"He is mischievous, playful and has a ton of energy. Nothing pleases him more than playing and frolicking around with other kittens."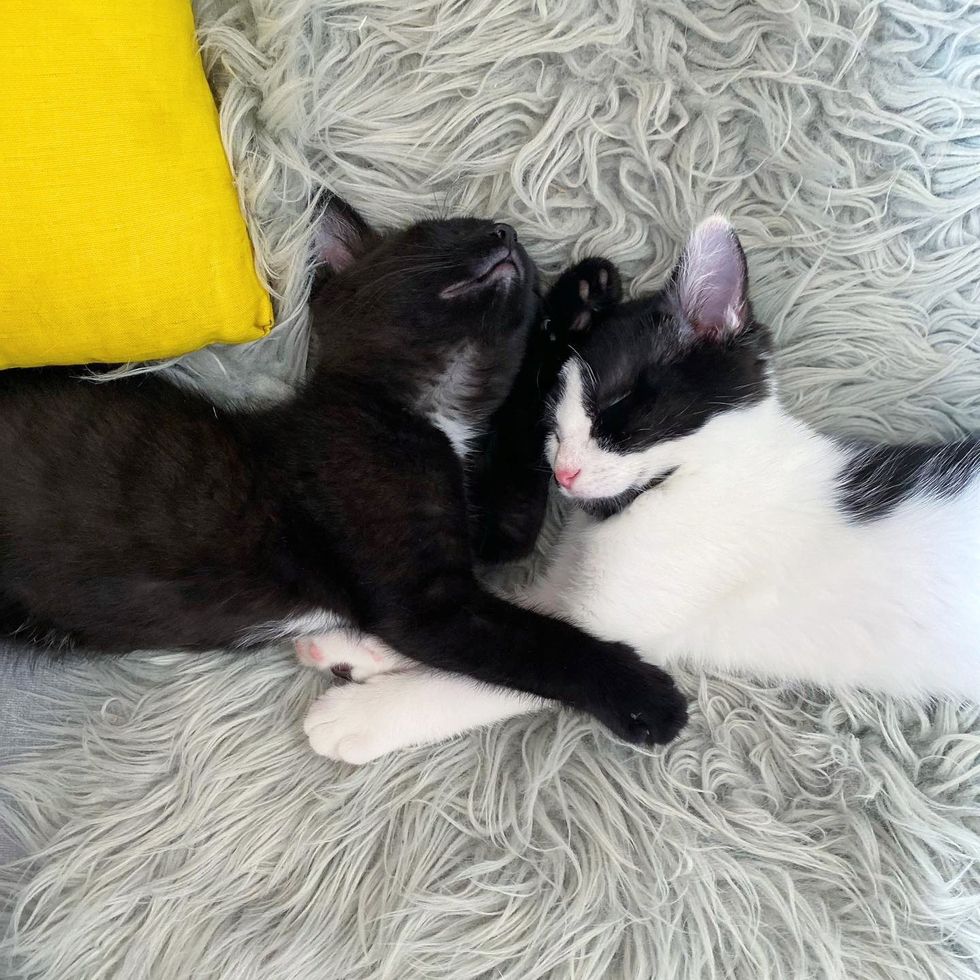 He took to other foster kittens, and they started napping together@comrescuemontreal
"He likes other animals (cats, kittens, dogs and even rabbits). He likes to climb cat trees and take naps in the sun on the windowsill."
Tiluky has an inquisitive mind that compels him to investigate everything new.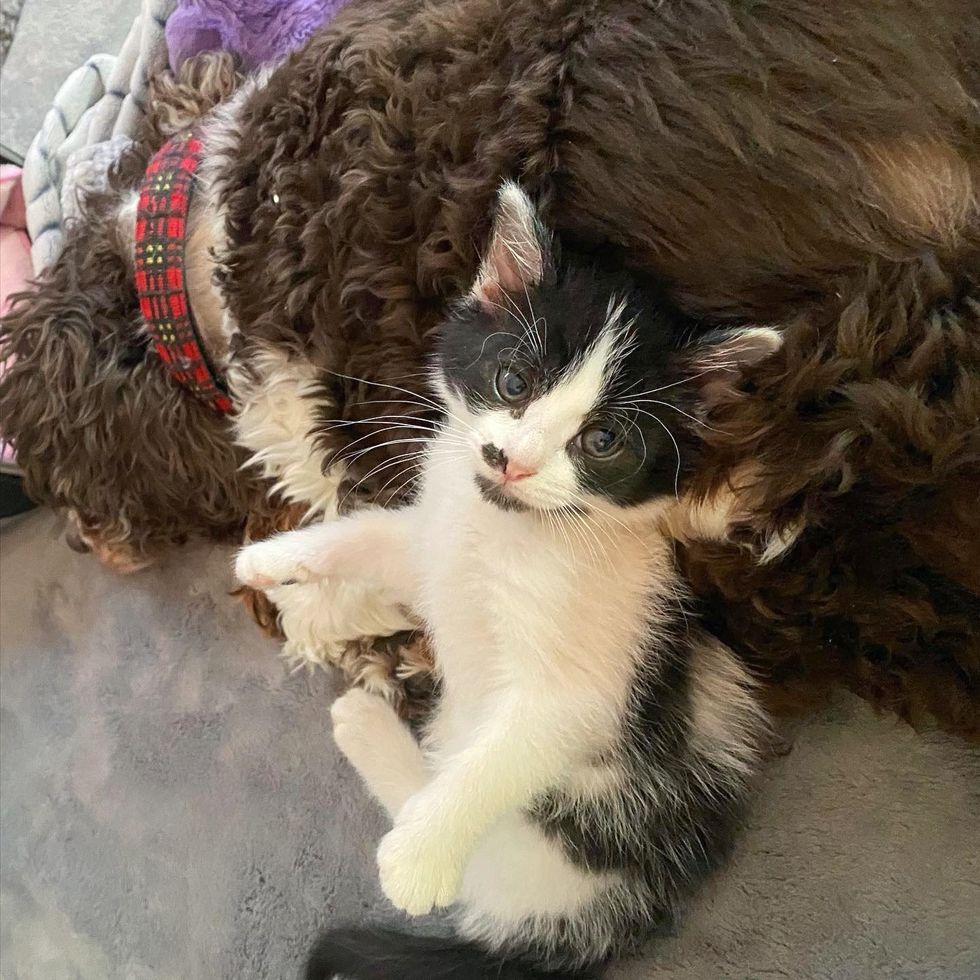 He enjoys hanging out with his canine buddy@comrescuemontreal
He often follows his people around the house, probing into their business. Car rides don't intimidate him, and he makes a wonderful travel companion.
He is always happy-go-lucky as if the world is his oyster.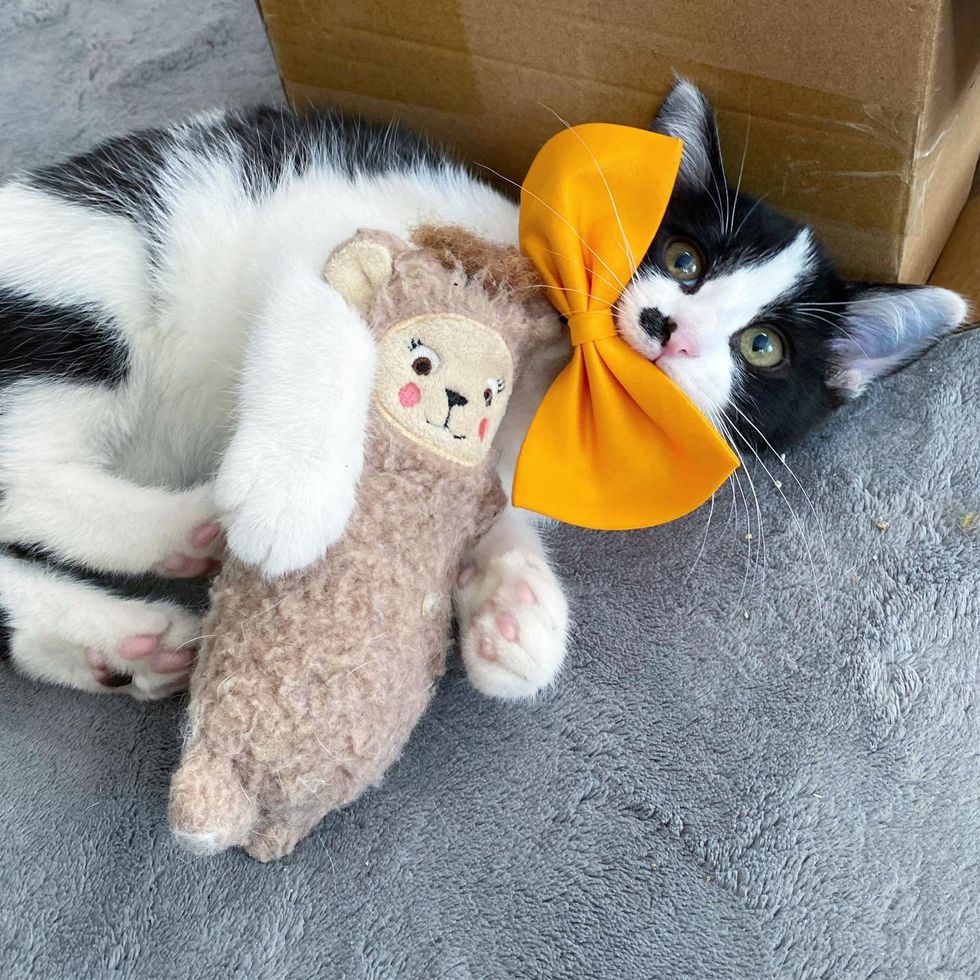 @comrescuemontreal
Every night without fail, Tiluky demands to be babied and cuddled. He switches on his purr motor upon touch and seeks out his people and friends with his meows and chirps.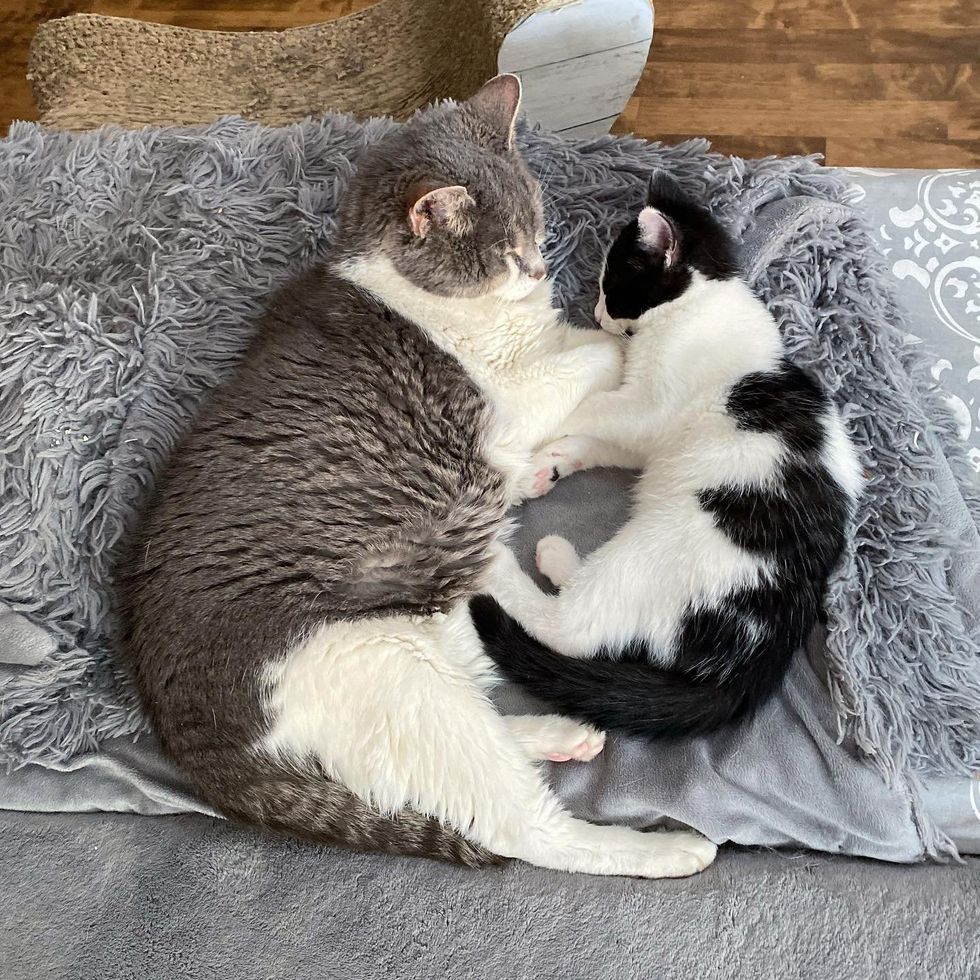 @comrescuemontreal
"He was so lucky to have been found as he wouldn't have survived much longer alone. Now, he is ready to find a forever family that will love and spoil him endlessly."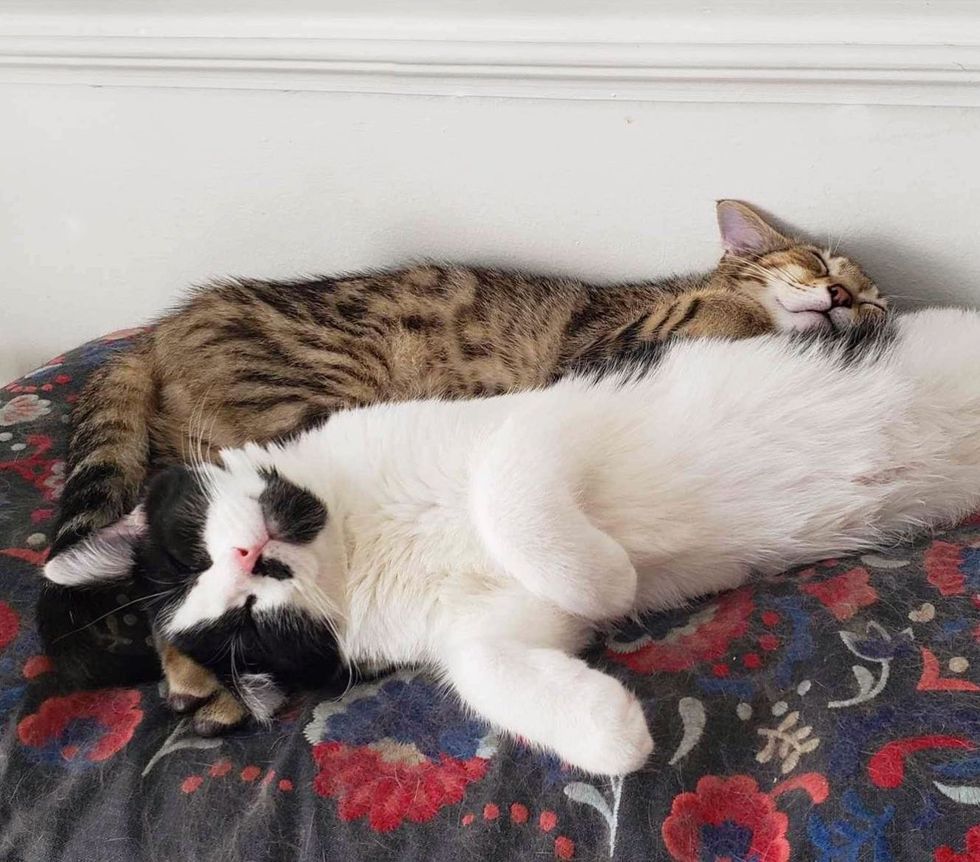 @comrescuemontreal